News
Current information can be found on the project's website: DigiDeMo
Mainz, Germany 12-13 December 2019
Jörg Haßler, Katharina Schlosser and Anna-Katharina Wurst of the bidt junior research group DigiDeMo were represented at the joint Annual Conference 2020 of the "Communication and Politics" division of DGPuK (Deutsche Gesellschaft für Publizistik- und Kommunikationswissenschaft), the "Politics and Communication" working group of the German Political Science Association (GPSA) and the "Political Communication" section of the Swiss Association of Communication an Media Research (SACM) in Mainz. In a poster presentation, Katharina Schlosser - representing DigiDeMo, Melanie Magin and Simon Kruschinski - presented the first results of the analysis of AfD mobilization strategies on Facebook in the campaign for the 2019 European elections, which were then discussed together on the poster.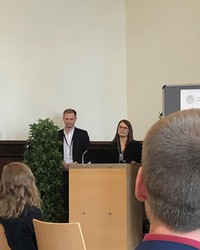 Trondheim, Norway 12-13 December 2019
On behalf of the whole project team, Melanie Magin presented CamforS as a project and some first findings at the interdisciplinary workshop "The Production of Participation in the Digital World" in Trondheim from 12 to 13 December 2019. Her presentation was entitled "How political parties tried to produce participation in the European Election Campaign 2019. A comparative content analysis of parties' Facebook campaigns in 12 countries".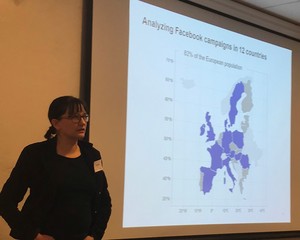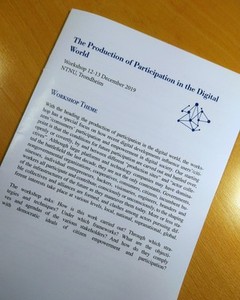 Valencia, Italy 20-22 November 2019
Melanie Magin, Márton Bene, Vicente Fenoll, Darren Lilleker, Andrea Ceron and Jörg Haßler presented the first findings of CamforS at the conference "European Elections 2019: Populism and Euroscepticism" in Valencia from 20 to 22 November.